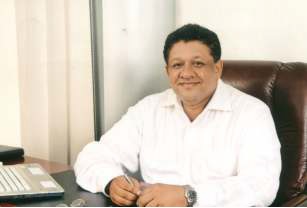 My expertise was primarily in rubber and related products. Yet, I felt it was important that an emphasis was placed to diversify into other areas of business. The fruition of this is the success we have achieved by reaching out to a large clientele around the world through our rubber and motor vehicle businesses. It is a privilege for me to state that our company is a leading supplier of natural rubber to respected tyre manufacturers such as CEAT, MRF, Goodyear and Michelin; and that we export vehicles to several countries each year from Japan and Singapore..
I hope that by looking at this website, you would gain a brief insight into the services of our company and we look forward to the opportunity to share a cordial, fruitful relationship with you in future.

Naeem Asad Ali
Managing Director
Naeem Asad Ali became accustomed to the vital responsibility of managing the entire company at a very young age as a co-founder of the company. In his capacity as Managing Director, he provided strong, proactive leadership to ensure the company operations expanded overseas and thrived over the past two decades. Due to his
perseverant efforts, the company was able to diversify into sectors such as automobile sales, edible oils and other strategically selected spheres of business.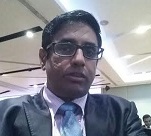 M.I.M. Minhar
Director – International Business & Exports
While all overseas operations and activities remain under his purview, M.I.M. Minhar
constantly seeks to improve the scope of business of the company, especially in
promising markets overseas.
He possesses a wealth of experience in exports & imports, customs procedures of
several countries, shipping export procedures as well as a deep insight into the rubber
and edible oils industry.