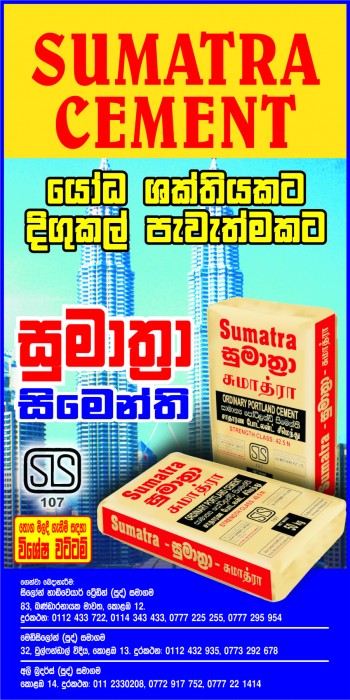 Sumatra Cement is high quality Ordinary Portland Cement ideal for general construction. Concrete produced from Sumatra Cement is one of the most versatile construction materials in Sri Lanka. Due to its easy workability and lower heat of hydration It is widely used in concretes, plastering and block making, and is suitable for all general construction purposes. Sumatra Cement is manufactured to the highest quality standards and has been awarded the prestigious SLS 107 certification for product quality in Sri Lanka.
We offer Ordinary Portland Cement ( OPC) that is used in all general constructions, especially in major and prestigious projects where cement is needed to meet stringent quality requirements. It can also be used in concrete mortars and grouts, etc. Our Sumatra Cement is compatible/ consumable with admixture/retarders,etc.
Our Sumatra Cement has easy workability and lower heat of hydration.